Fundraisers
Add Your Heading Text Here
Here are some recent events that Feters United has underway for Fundraisers and to bring awareness to the Caribbean community.
05:00 am

/

Washington, DC
On Saturday, August 27, 2022, enjoy a night of Caribbean music, food and entertainment as we raise funds to benefit disaster relief efforts in the Caribbean. This is a formal event, so come dressed to impress! Fete with a Purpose! Buy Tickets here
12:00 am

/

1332 I. St. NW, Washington, DC 20005
We are proud to announce our first "Feeding the Homeless" event this Saturday, July 24 from 12pm-2pm at Franklin Square in Washington DC. We are accepting donations to support this event as well as volunteers. Donations can be sent via Zelle or PayPal to fetersunited@gmail.com or via cashapp to $fetefinders.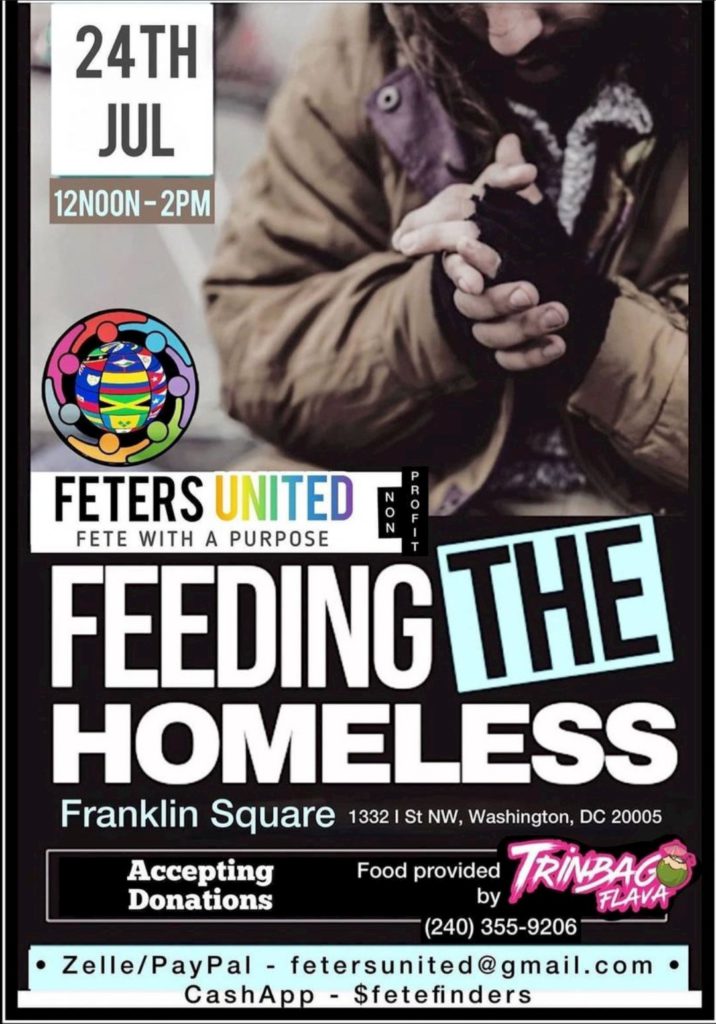 1332 I. St. NW, Washington, DC 20005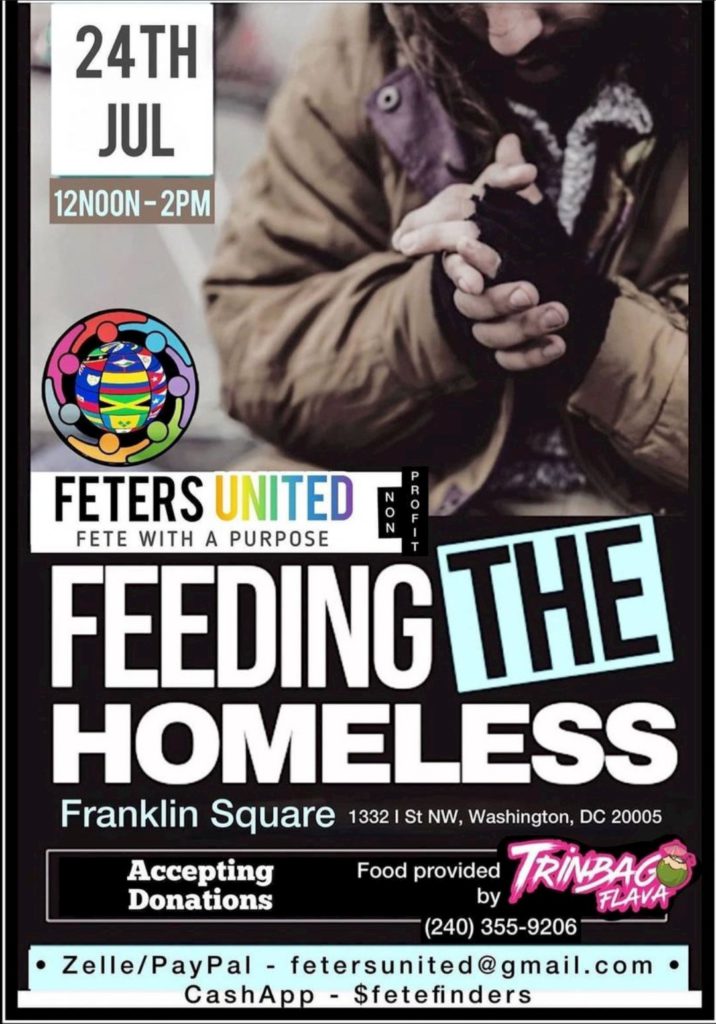 12:00 am / 02:00 pm
1332 I. St. NW, Washington, DC 20005